Legislative Accomplishments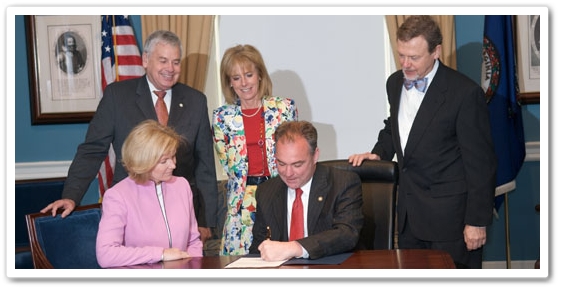 Legislation
MAJOR LEGISLATIVE INITIATIVES INCLUDE:
Leading a bipartisan effort to establish intercity RAIL service from Lynchburg and Richmond to Washington, DC and the Norteast Corridor.
Serving as a member of Governor Kaine's legislative team for Renew Virginia to expand the production of clean energy in Virginia.
Leading the effort to establish a Bipartisan Redistricting Commission in the House of Delegates.
Advocating for children with Autism by spearheading legislative action that resulted in key recommendations for improving autism services in Virginia.
Leading the effort in Virginia to address the genocide in Darfur
Securing seed funds for PACE, a program that will allow the elderly to stay in their homes with community care.
Working with a bipartisan team to preserve $34M for the Central Virginia Training Center
Coordinating effort to secure $25M for Combined Sewer Overflow for the City of Lynchburg.