Energy & Evironment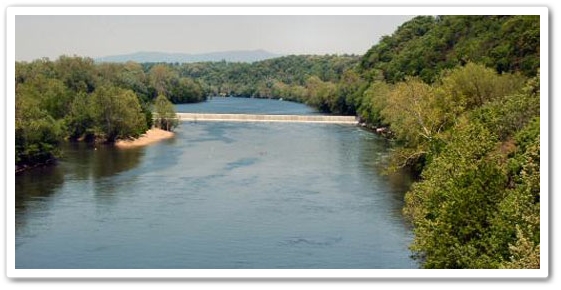 As a member of Governor Kaine's legislative team for Renew Virginia, one of my priorities has been the increased production of clean energy in Virginia, including solar, wind, water, biomass and nuclear energy. Through education, research, job creation, recruitment and expansion of energy companies, and we are creating economic opportunities, as we develop strategies for greater efficiency in the use of oil and natural gas.
I am honored to have been named as a Top 20 delegate four years in row by the Virginia League of Conservation Voters.
CLEAN ENERGY
HB2235 patron: As leader of the effort to establish the Clean Energy Manufacturing Incentive Program for those companies that create 200 full-time jobs and make a $50M capital investment, I will continue to work for performance-based initiatives.
RENEWABLE ENERGY SOURCES
HB2155 co-patron: This legislation provides incentives for business and residential customers to invest in alternative energy sources and employ greater efficiency through net metering. HB2171 co-patron: This bill prevents unnecessary regulation of agricultural waste-to-energy technologies.
$25 MILLION FOR LYNCHBURG CSO
I worked with Governor Kaine, our Secretary of Natural Resources, Preston Bryant, and members of the General Assembly to secure $25 million for Combined Sewer Overflow, an investment in clean water, public health and public safety for generations to come.
CENTER FOR ADVANCED ENGINEERING AND RESEARCH (CAER)
I worked with the Governor's Office, Region 2000, Lynchburg Regional Chamber of Commerce, business leaders and elected officials to consistently advocate for CAER's inclusion in the 2007-2008 biennium budget. CAER represents a collaborative effort between business and research, and is an invaluable economic and workforce development opportunity. In the end, Lynchburg was one of the two cities to receive funding for a regional research center, with a total of $660,000 in the first year, and $1.1 million in the second.
PRODUCED in Virginia
Central Virginia Community College and The University of Virginia, working with local area businesses and industry, have established a partnership to provide a four-year engineering degree in Central Virginia. Most recently, I advocated through the Governor's office to secure $300,000 for the partnership which was made available from Gov. Tim Kaine in May 2008 through the Workforce Reinvestment Act.
Ed Polloway's introduction of Shannon Valentine at the Lynchburg College Sustainability Conference: