News and Media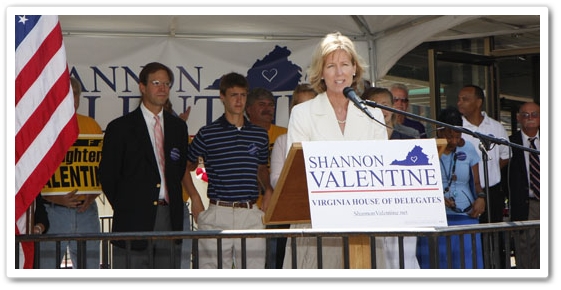 News & Media
October 14, 2009
FOR IMMEDIATE RELEASE
ENDORSEMENT: Delegate 23rd District – Shannon Valentine
The Virginia Coalition of Police and Deputy Sheriffs (VCOPS) proudly announces its endorsement of Shannon Valentine for Delegate in the 23rd District.
Since its inception, one of the primary goals of VCOPS is to work at the state level to elect leaders and pass legislation that ensures our members can carry out their duties efficiently and safely. This can only be accomplished through tough laws; tougher penalties and insuring our officers have the best tools available to fight crime. In addition, we remain resolute that Virginia continues to hire and retain only the best candidates in the public safety community, through competitive compensation and benefits. Over the past two decades, VCOPS has been very proud of achieving our goals through the passage of this type of legislation. Without the efforts and strong support of legislators like Shannon Valentine, we could not have been as successful in our efforts. It is for that reason that we ask our membership and the citizens throughout the Commonwealth for their support in re-electing Shannon Valentine as Delegate for the 23rd District.
VCOPS will continue to endorse any candidate that will help to improve public safety throughout the Commonwealth of Virginia, both for its citizens and for the brave men and women who protect them on a daily basis.